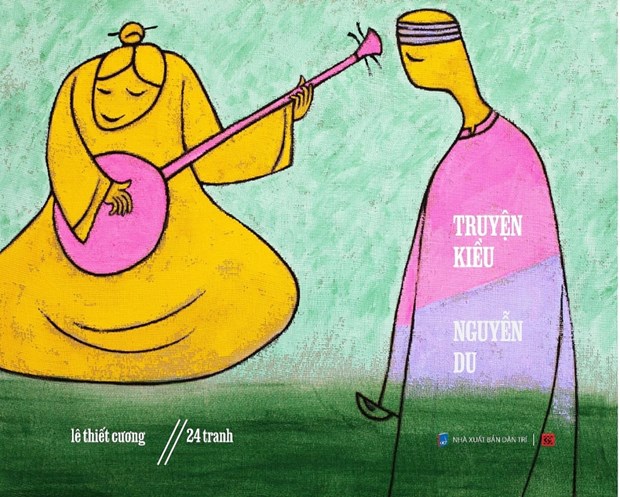 A book of the great epic poem "Truyen Kieu » (The Tale of Kieu) by poet Nguyen Du (1766–1820) with 24 paintings by painter Le Thiet Cuong was introduced to the public on April 13 in Hanoi.
This is is a special project carried out by for many years.
Earlier, many painters had also many works on the Tale of Kieu.
In his edition, artist Le Thiet Cuong used the minimal art to illustrate the masterpiece of the great poem.
The book consists of two parts. It features 24 paintings inspired by verses from the , attached with the painter's explanations, helping readers understand more about the art work. In addition, each painting features short verses by poet Nguyen Thuy Kha with inspiration from the great poem work. The second part is the entire content of the poem in accordance with the first edition of the Tale of Kieu printed by Vinh Hung Long in 1925.
During the book launch ceremony, 24 paintings by Cuong were also displayed.
On this occasion, Thang Long Gallery introduced a collection of rare and precious Kieu versions by collector Nguyen Duy Cuong, especially the "Nom" version firstly illustrated in Vietnam shortly after Nguyen Du's death.
More HERE